Sometimes simplicity really does work. Take email marketing, a form of new media marketing that has been around since the earliest days of the Internet. While banner adverts may be in one day and out the next, email has enjoyed a remarkable run as one of the most reliable and effective online marketing tools.
Its success, say supporters, is down to its cost-efficient and speedy delivery, especially compared to direct mail campaigns. Moreover, email marketing can enjoy response rates as high as direct mail or telephone marketing, but as its cost per message is significantly lower, it can have a disproportionately higher return on investment (ROI).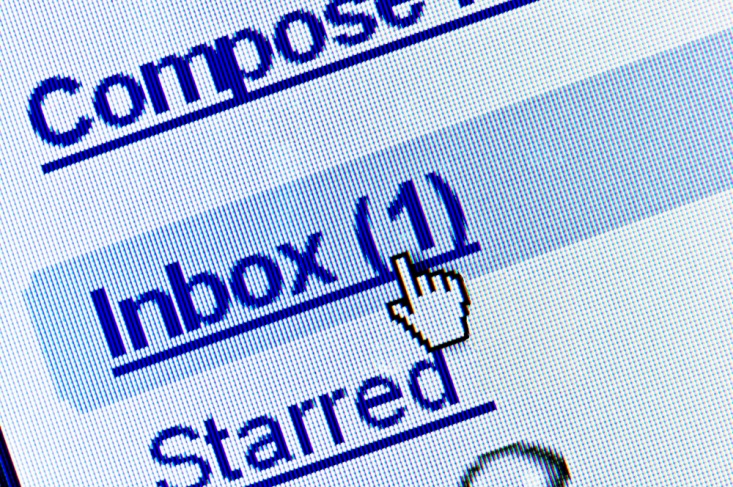 "Where it gets exciting from a strategic perspective is if you can service half your customer base at 2p to 3p per email, rather than 30p or 40p for each direct mail pack," says David Hughes, client services director at E-mail Vision. "The implications for reducing costs and increasing ROI are massive."
Claire Hewson, marketing manager at John Lewis Direct, adds that email's ability to drive a call to action remains impressive. Recailing a recent John Lewis Direct campaign to drive online shoppers to its online flower shop, she says, "If you're looking for a short-term campaign to drive traffic and sales, email is a very cost-effective and quick way to do it. We have an in-house design team that can put together an email for us in few days — a fraction of the time it would take to get a printed direct mail-out done. And email has an immediate effect. If we do an email campaign for 500,000 people, for example, we can see our order leveis going up hour by hour."
The other advantage of email marketing is the ability to meticulously track campaign metrics and produce very detailed analysis from them. On the metrics side, you can measure the open (view) rate, the click-through rate (CTR), the conversion rate, the acquisition rate, the bounce rate and the unsubscribe rate. By doing so, email marketers can analyse the campaigns, perhaps the most crucial aspect of email marketing. They can learn their ROI, their cost per sale (CPS), cost per response (CPR), cost per message (CPM), total revenue generated by the campaign and even the recency, frequency and monetary value (RFM) of customers. "That's the benefit of email marketing," says Simone Barratt, UK MD of E-Dialog. "You can analyse campaigns on a level not available in other media."
Email campaigns are used primarily for acquisition of new customers or clients and their retention.
Perhaps the most difficult aspect of acquiring new customers via email is finding a list of names relevant to your campaign's goals. Barratt says she has seen acquisition rates failing slightly because of the quality of the lists available. "There aren't that many valid lists around, and those left are being quite heavily used. People are getting fed up with them," she says.
Lists can vary widely in quality of data, age of the data and cost. But because there's more competition in the market, more brokers are providing the ability to profile a specific audience. "We can select by level of income, by how many males and females we want to promote to, by what products people have registered an interest in, and so on," says Hewson. "And the ability to do this is getting better."
With acquisition, it also helps to be smart about when a campaign is conducted. Hewson says John Lewis has found success with seasonal offers. To drive shoppers to its online flower shop, it timed a campaign for just before Valentine's Day. "We get much better response rates around seasonal events, and particularly as the event approaches," she says, noting that the emails act as a reminder to recipients.
Once you've begun to acquire customers, you can ask them to opt in to more email communication. As you move into retaining customers, personalisation becomes vital, as this makes response rates substantially better than acquisition rates.
To raise them even further, Hughes says marketers need to start gathering as much personal information on recipients as possible. "As you develop a more personal one-to-one relationship with them, it's then that email marketing becomes more interesting and valuable," he says. "One size never fits all, and as email marketing becomes more relevant and more appropriate, response rates get better."